Motorized AIARE 2 - Snowmobile / Snowbike Avalanche Course
Special Price
$795.00
Regular price
Size Guide
Overview
| SIZE | XXS | XS | S | M | L | XL | XXL |
| --- | --- | --- | --- | --- | --- | --- | --- |
| UK | 2 | 4 | 6 | 8 | 10 | 12 | 14 |
| EU | 30 | 32 | 34 | 36 | 38 | 40 | 42 |
| US | 00 | 0 | 2 | 4 | 6 | 8 | 10 |
| FRANCE/SPAIN | 30 | 32 | 34 | 36 | 38 | 40 | 42 |
| GERMANY | 28 | 30 | 32 | 34 | 36 | 38 | 40 |
| ITALY | 34 | 36 | 38 | 40 | 42 | 44 | 46 |
| JAPAN | 1 | 3 | 5 | 7 | 9 | 11 | 13 |
| KOREA | 33 | 44 | 55 | 66 | 77 | 88 | 99 |
Jeans & Trousers
| SIZE | XXS | XS | S | M | L | XL | XXL |
| --- | --- | --- | --- | --- | --- | --- | --- |
| BUST | 30 | 32 | 34 | 36 | 38 | 40 | 42 |
| WAIST | 25 | 27 | 29 | 31 | 33 | 35 | 37 |
| HIPS | 36 | 38 | 40 | 42 | 44 | 46 | 48 |
| LEG | 32 | 34 | 36 | 38 | 40 | 42 | 44 |
Shoes
| EU | 35 | 36 | 37 | 38 | 39 | 40 | 41 | 42 | 43 | 44 | 45 |
| --- | --- | --- | --- | --- | --- | --- | --- | --- | --- | --- | --- |
| US | 5 | 6 | 6.5 | 7.5 | 8.5 | 9 | 9.5 | 10 | 10.5 | 12 | 13 |
| UK | 3 | 4 | 4.5 | 5.5 | 6.5 | 7 | 7.5 | 8 | 8.5 | 10 | 11 |
| MEXICO | - | - | - | 4.5 | 5.5 | 6 | 6.5 | 7 | 7.5 | 8 | 9 |
| JAPAN | 21 | 22 | 22.5 | 23 | 24 | 25 | 25.5 | 26 | 27 | 28 | 29 |
| KOREA | 228 | 235 | 238 | 245 | 251 | 254 | 257 | 260 | 267 | 273 | 279 |
Belts
| SIZE | S | M | L | XL | XXL | XXXL |
| --- | --- | --- | --- | --- | --- | --- |
| WAIST | 28-30 | 32-34 | 36-38 | 40-42 | 44-46 | 48-50 |
| END TO END | 41 | 44 | 47 | 51 | 54 | 55 |
All about this experience

The Motorized AIARE 2 is a three-day/24-hour course that provides backcountry travelers an opportunity to advance their decision making skills in more complicated situations such as being a leader within a small travel group, traveling in more complicated terrain, and/or developing a travel plan where resources are scarce.

The AIARE 2 builds on the introductory avalanche hazard management model introduced in the AIARE 1 and adds to it the evaluation of critical hazard assessment factors. Students will describe and discuss weather, snowpack and avalanche processes, and identify how these processes relate to observations and travel within avalanche terrain.
Who Should Take this Course
The AIARE 2 is a three-day course for those who have taken an AIARE 1 and Avalanche Rescue and have had at least a year of backcountry travel experience. The AIARE 2 provides backcountry leaders the opportunity to advance their avalanche knowledge and decision-making skills.
Student Learning Outcomes
Differentiate where specific avalanche hazards exist within the landscape and identify avalanche terrain where consequences may be more severe.

Use and interpret weather, snow, and avalanche observations to locate appropriate terrain prior to entering and while in the field.

Demonstrate leadership skills within a small team that include facilitating small group discussion, promoting appropriate terrain selection, and utilizing simple risk management strategies.

Implement a basic forecasting framework that can be used in conjunction with and in the absences of local supporting avalanche information.
Prerequisites
Participants must have the ability to travel in avalanche terrain.

An AIARE 1 Course (strongly recommended) or equivalent Level 1 training is required.

A winter of practical experience after the Level 1 course is highly recommended before taking the AIARE 2 course.

AIARE or AAA approved one-day Avalanche Rescue Course.
These private courses are available to you and your group if our public course dates don't align with your schedule. 
Instructors: DJ Osborne
Class Location: Uinta Mountains, UT
Day 1: Registration starts at 7:30 a.m. M.T.

Day 2: Starts at 8 a.m. M.T.
Day 3: Starts at 8 a.m. M.T.
**Minimum of 2 participants to create a course**
You Might Also Like
Here's some of our most similar products people are buying. Click to discover trending style.
Recently Viewed Products
Don't forget! The products that you viewed. Add it to cart now.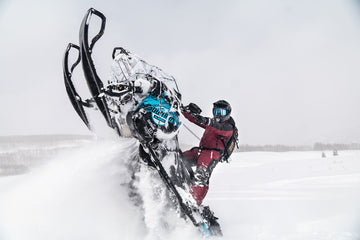 Professionals
Top Industry Professionals with the backing of the biggest companies in the snowmobile industry.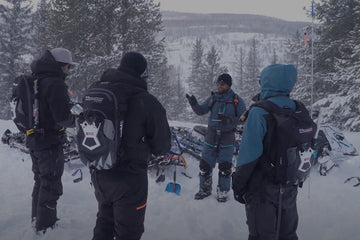 Top of the Class
Guides are required a Pro 1 Avalanche Certification at minimum. And lets not forget we're all Wilderness First Responders too. The backcountry doesn't always play nice.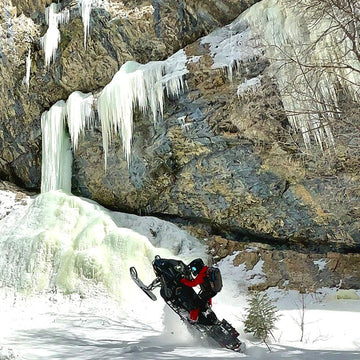 True Adventure
If you can handle it, we will take you! This isn't the follow the leader at a slow speed trail tour. Hope you ate your Weaties.