Size Guide
Overview
| SIZE | XXS | XS | S | M | L | XL | XXL |
| --- | --- | --- | --- | --- | --- | --- | --- |
| UK | 2 | 4 | 6 | 8 | 10 | 12 | 14 |
| EU | 30 | 32 | 34 | 36 | 38 | 40 | 42 |
| US | 00 | 0 | 2 | 4 | 6 | 8 | 10 |
| FRANCE/SPAIN | 30 | 32 | 34 | 36 | 38 | 40 | 42 |
| GERMANY | 28 | 30 | 32 | 34 | 36 | 38 | 40 |
| ITALY | 34 | 36 | 38 | 40 | 42 | 44 | 46 |
| JAPAN | 1 | 3 | 5 | 7 | 9 | 11 | 13 |
| KOREA | 33 | 44 | 55 | 66 | 77 | 88 | 99 |
Jeans & Trousers
| SIZE | XXS | XS | S | M | L | XL | XXL |
| --- | --- | --- | --- | --- | --- | --- | --- |
| BUST | 30 | 32 | 34 | 36 | 38 | 40 | 42 |
| WAIST | 25 | 27 | 29 | 31 | 33 | 35 | 37 |
| HIPS | 36 | 38 | 40 | 42 | 44 | 46 | 48 |
| LEG | 32 | 34 | 36 | 38 | 40 | 42 | 44 |
Shoes
| EU | 35 | 36 | 37 | 38 | 39 | 40 | 41 | 42 | 43 | 44 | 45 |
| --- | --- | --- | --- | --- | --- | --- | --- | --- | --- | --- | --- |
| US | 5 | 6 | 6.5 | 7.5 | 8.5 | 9 | 9.5 | 10 | 10.5 | 12 | 13 |
| UK | 3 | 4 | 4.5 | 5.5 | 6.5 | 7 | 7.5 | 8 | 8.5 | 10 | 11 |
| MEXICO | - | - | - | 4.5 | 5.5 | 6 | 6.5 | 7 | 7.5 | 8 | 9 |
| JAPAN | 21 | 22 | 22.5 | 23 | 24 | 25 | 25.5 | 26 | 27 | 28 | 29 |
| KOREA | 228 | 235 | 238 | 245 | 251 | 254 | 257 | 260 | 267 | 273 | 279 |
Belts
| SIZE | S | M | L | XL | XXL | XXXL |
| --- | --- | --- | --- | --- | --- | --- |
| WAIST | 28-30 | 32-34 | 36-38 | 40-42 | 44-46 | 48-50 |
| END TO END | 41 | 44 | 47 | 51 | 54 | 55 |
All about this experience
Backcountry 101
What is a Backcountry 101: Backcountry rescue skills paired with avalanche education and terrain management. 

Instructor: DJ Osborne
Course Overview
Snowmobiling is more safe and enjoyable when you understand avalanche hazard and how to move through the mountains safely. If you are tired of following your friends who have more experience than you and want to become a valuable member of the team, this is the class for you. Nobody wants to be that partner that can't make informed decisions or be counted on during a rescue. You will learn how the basics on learning where to find and how to read an avalanche forecast as well as signs out on the mountain. There will also be a rescue portion of the day, learning how to use your avalanche rescue tools and develop proper skills to properly execute a rescue. 
On your field day, we will spend the day applying the avalanche forecast, practicing terrain identification and decision-making, and more. 
Who should take this course?
This class is for snowmobilers as an introductory course for those who spend their time traveling off the trail and in the backcountry. We highly recommend that you have some experience riding snowmobiles, turning your transceiver on/off into search mode, as well as assembling your probe, and shovel. You can do this in safe areas away from avalanche terrain.
What is required for this course?
This is an introductory level course and therefore can be your first avalanche education course. However, you are required to provide your own snowmobile or snowbike. You should try to provide your own avalanche rescue equipment (if you need to borrow equipment, we are able to make arrangements). If you need to purchase rescue equipment you can do so on our website.
Course Goals
Describe a basic process to manage risk for winter backcountry travel.

Find and interpret local mountain weather forecasts and avalanche advisory information.

Describe the equipment necessary for winter backcountry travel.

Differentiate avalanche terrain from terrain where avalanches can not occur.
Understand the basic functionality of avalanche rescue equipment.
*To maximize the course experience for you and all students, we recommend that you be fit enough to spend the snowmobiling in unpredictable winter conditions.
You Might Also Like
Here's some of our most similar products people are buying. Click to discover trending style.
Recently Viewed Products
Don't forget! The products that you viewed. Add it to cart now.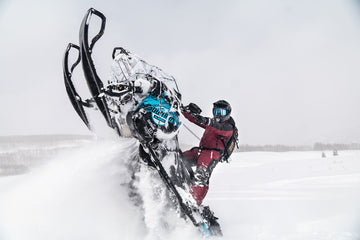 Professionals
Top Industry Professionals with the backing of the biggest companies in the snowmobile industry.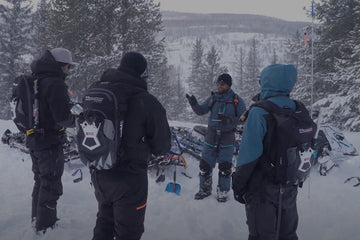 Top of the Class
Guides are required a Pro 1 Avalanche Certification at minimum. And lets not forget we're all Wilderness First Responders too. The backcountry doesn't always play nice.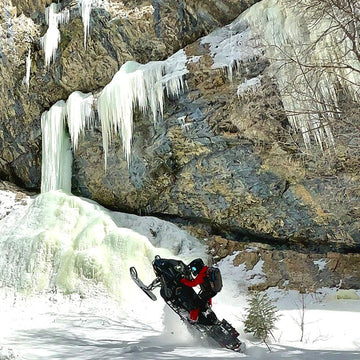 True Adventure
If you can handle it, we will take you! This isn't the follow the leader at a slow speed trail tour. Hope you ate your Weaties.